Wow, this week gets better and better.
I got to work an hour late this morning because: (drum roll please)
I locked myself out of the house, without my car keys.
See this?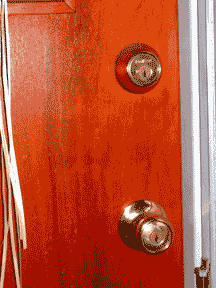 It's a locked door.
So after trying to call several people who have spare keys, I called Hubby, who is at work, to ask if he hid an extra key
somewhere
. Turns out he didn't. So he left work, and drove home to let me into the house. Know what I did in the meantime?
That's right, I knit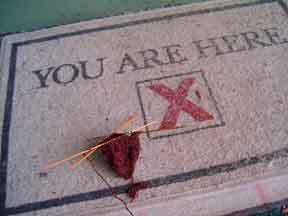 on my doorstep because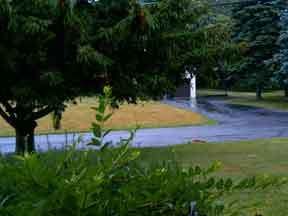 it's raining. A lot.
Better and better.
But, on the bright side, my next door gay loves my shoes. And I love him.